Schedule
We are working with the Federal Aviation Administration (FAA) to clarify runway protection zone requirements and Snohomish County regarding floodplain code requirements. Information from these two agencies is key to shaping our alternatives for improving the airport to meet FAA safety standards. We expect to have alternatives to share with the Planning Advisory Committee, Technical Committees, and the public by late summer 2015. We will revise our schedule soon, after we get key design requirements clarified. Should you have any questions, please do not hesitate to contact us.
The schedule for the Harvey Field Airport Master Plan is shown below. If you'd like to download a pdf of the schedule, please click here.
To download Adobe Reader for free, please click here.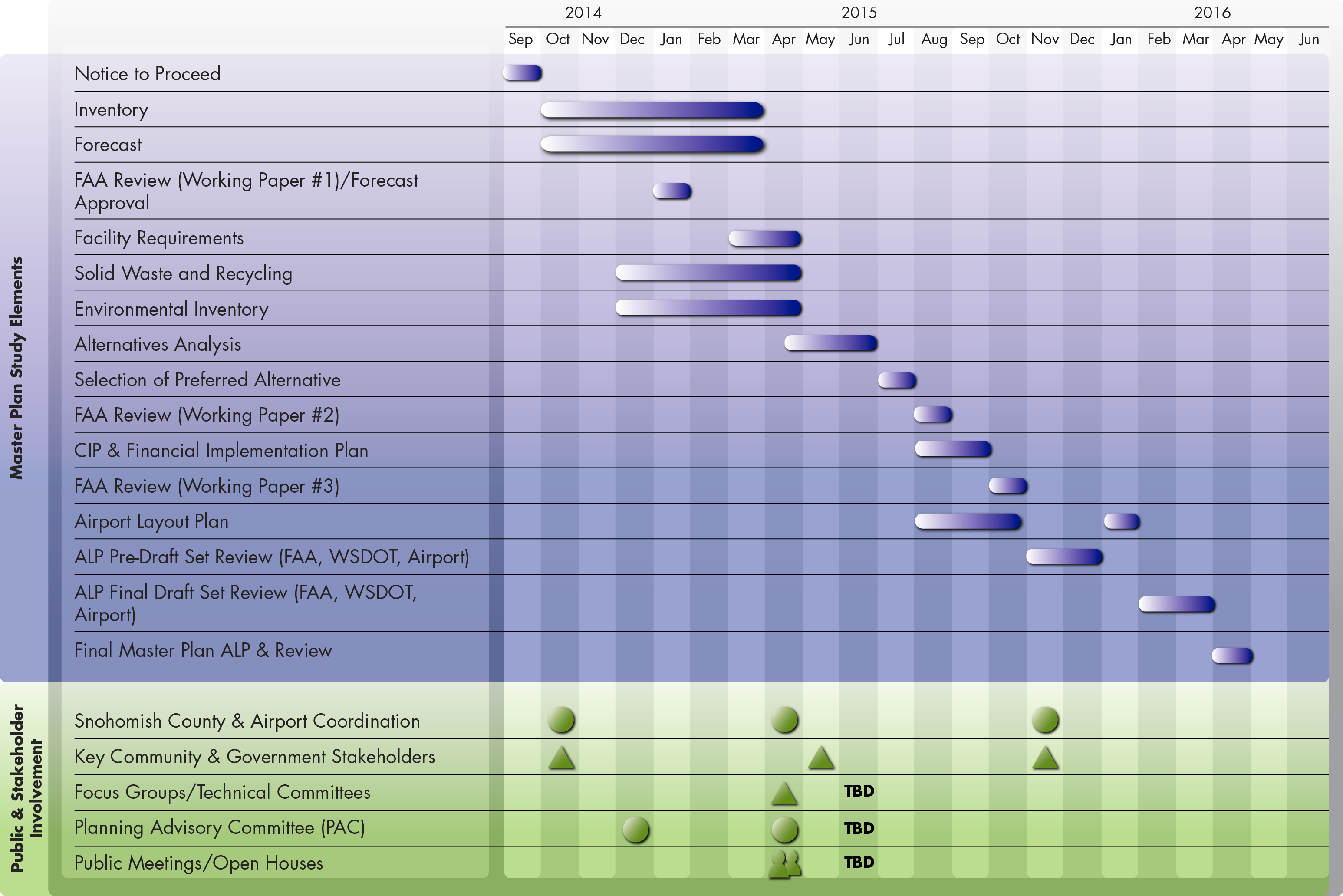 Please check the Meetings page for Agendas, Presentations, and Meeting Minutes.