Welcome
Welcome to Destination: DRO! This is the official Durango-La Plata County Airport (DRO) Terminal Development Environmental Assessment (EA) project information web portal. The airport is preparing an EA to evaluate potential impacts associated with the proposed terminal development as identified and studied in the recent Master Plan. Your participation is important to us!

The environmental assessment process is a collaborative effort involving the Durango La Plata County Airport Commission and staff, City of Durango, La Plata County, CDOT Division of Aeronautics, Federal Aviation Administration, other state and federal government organizations, and, of course, the users of the airport and the community at large. This EA process is necessary to meet guidelines established by the National Environmental Policy Act (NEPA).

This website has been prepared as just one element of an extensive community outreach program so that airport users and the public can find useful information and have a forum to submit comments or suggestions regarding the future of the Durango-La Plata County Airport. By following the links, you will have access to the project schedule, reference documents, and as available, the draft and final EA reports. Important news and meeting dates will also be available. Please take time to familiarize yourself with the website so that you can stay engaged throughout the process. We welcome your comments; please submit them on the Comments page.
We look forward to an engaging dialog with you throughout the environmental assessment process!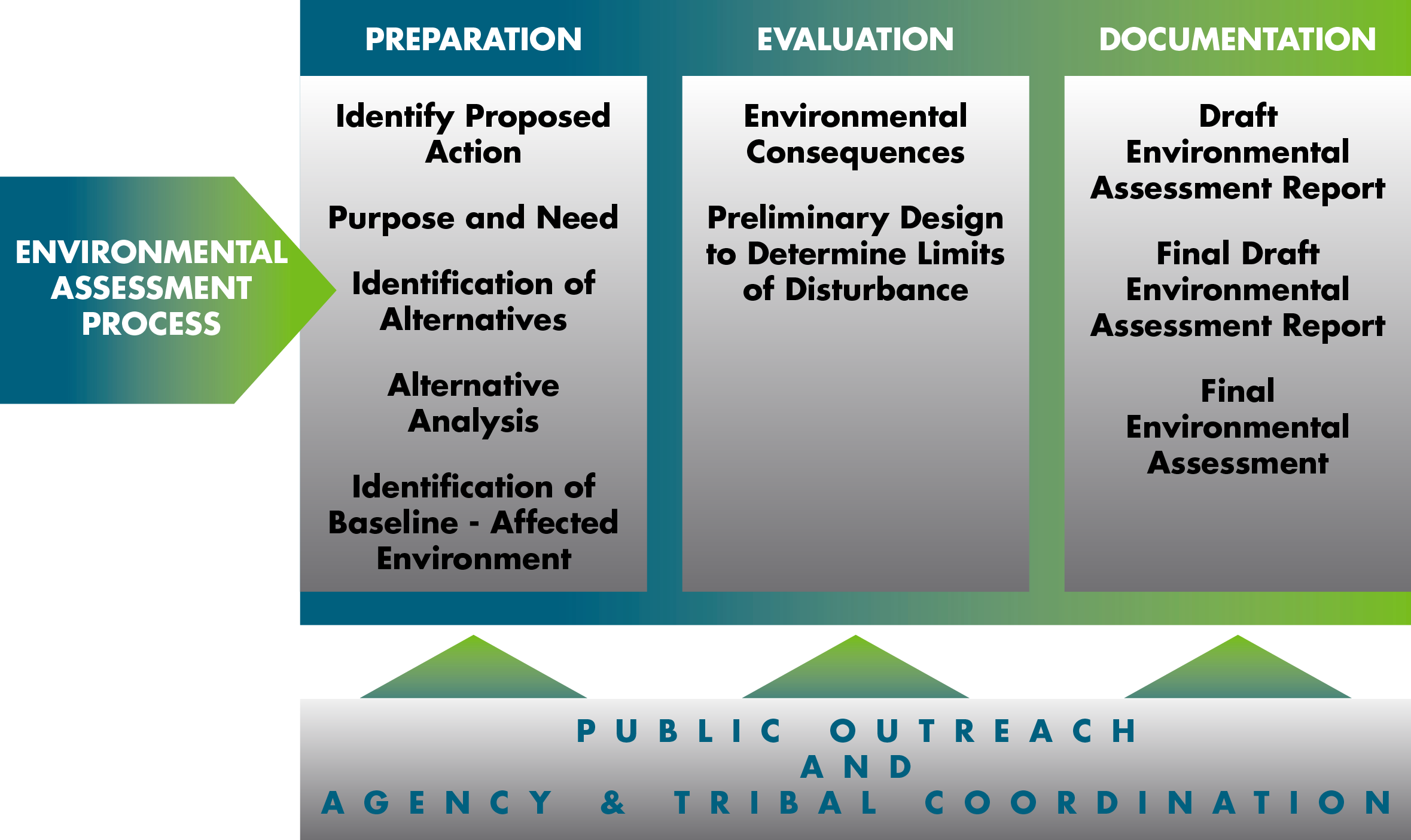 Overview of the Destination: DRO Environmental Assessment process. Source: Jviation, Inc.
Destination: DRO - The Next Decade
Learn more about DRO's Master Plan